So many people will be sitting down today and tomorrow to make a list of everything they want to change about themselves and their lives. It's convenient to have a trigger like a new year to remind us all to take stock. It's also healthy and fun to think about everything we could be doing better.
That said, rather than looking at the change of a 3 to a 4 at midnight as a chance to beat yourself up for what you're not doing, take this opportunity to look at where you want to be at this time next year, and write down all the things you will do throughout the year to get there. Don't start any of your entries with "I'm going to stop…"
Don't make New Year's Resolutions, make New Year's Visualizations.
Visualize everything you will make, get, do and enjoy this year and write down the vision.
That's the way to start a year looking forward, and being happy.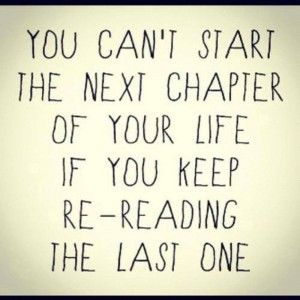 (And if learning how to be happy is part of your vision, please try starting with Happiness as a Second Language, available in print, as an audiobook, or for your Kindle reader)
Be safe tonight — watch out for people who aren't using the good sense they were born with, and don't be the person who makes someone else's year start off unhappy!