Happiness as a Second Language went on sale LAST NIGHT and today it hit the top 100 in its category, then climbed to #25, and has landed at #26.  It's on the same page as The Happiness Trap and beating Joel Osteen!  Amazing!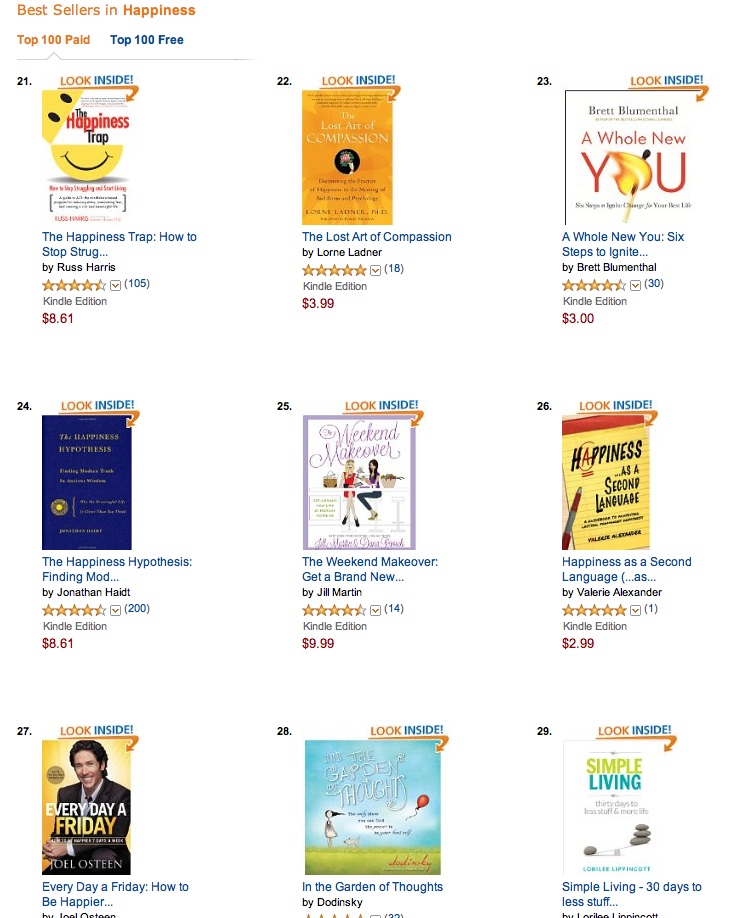 Now, it's my job to do whatever it takes to keep up the momentum!  I'm already getting feedback from people who started reading it last night and used the techniques today and got great results!  Monday's post will include the most inspiring email from today.  The sender gave his blessing, so I can't wait to share it.
If you plan to buy a copy, please do so soon.  I am launching a major marketing push on May 10th, and will raise the price to its regular level then.  For right now, you can get the print book for $4.99 and the eBook for $2.99.
This is all so unbelievable!  I'm a happy person.  I've been happy for the past decade, and I was most happy writing and publishing this book, but today, my happiness took a giant leap.  I am bursting!  And it's because of you…
Thank you!!