Happy November! Below is this month's Speak Happiness! newsletter.
If you did not get your copy, be sure to sign up for the mailing list to receive the newsletter each month plus two free Happiness workbooks. 
The November Speak Happiness! Newsletter — How to Ditch Regret for Good
What a wonderful time of year, when the days turn cool and our thoughts turn to feeling grateful for all that is bountiful in our lives. I hope that we all experience Thanksgiving as a verb this year.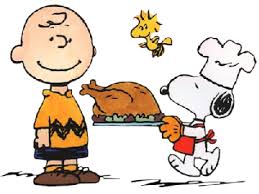 Of course, giving thanks can be a challenge if you can't let go of remorse, so this month's newsletter offers a fun and fantastic technique to help anyone who is suffering pangs of regret, and it involves the most amusing use of your imagination that you can summon.

Happiness Tip — How to Lose Your Regrets

Right now, think about a decision from your past that you are second-guessing (or third guessing or tenth guessing). Now, instead of the happy results you think you'd be enjoying if you had chosen differently, picture the worst possible outcome that could have resulted from having made the "right" choice back then. Pile on the disaster and tragedy. Really have fun with this. In fact, you can think of your absolute worst fear, then work backwards to make that be the outcome of that one decision you didn't make.

Here's an example of what I mean: many years ago, the house next door to mine went on sale for a lot less than I paid for my house. Instead of doing the smart thing and buying it, renting it out and letting the tenants cover the mortgage for both places, I panicked over having bought mine. For years, I have regretted that decision, especially after watching the real estate market soar, then last week, I finally figured out how to lose the regret — for good.

Instead of focusing on all the money I don't have because I didn't buy that house, I thought of all the disastrous things that could have happened if I had. One scenario involved a scandalous affair taking place there and the jilted spouse burning the place down and me going to prison for arson, which meant the insurance policy wouldn't cover the loss, and I wind up homeless, jobless, loveless and penniless, all because I bought that stupid house. Boom — instant regret eraser! (No kidding…I do not do well in prison.)

Maybe this sounds ghastly, but it's actually fun to let your imagination run wild, and it's good to force your brain to tell itself that all of your actual decisions led to the best possible outcomes. Every time I piled on another evil event that would have resulted from owning that house, I laughed even harder, and became even more grateful that I made the right call all those years ago.

Did you make a decision once that haunts you now? Reclaim your happiness by spinning the most woeful tale of the journey that choice would have put you on. Let your creativity go wild. 

And this month, be nothing but thankful that — clearly — you made the right choice!
______________
Because of travel, speaking and writing obligations, the next newsletter will be in December, and it will be jam-packed with videos, freebies and great tips!

Can't wait to be back in touch then!

Warmest wishes,
Valerie
p.s. My latest book, How Women Can Succeed in the Workplace (Despite Having "Female Brains") is just $2.99 and is changing lives for the better. Get your copy today!

p.p.s. I am having an incredible experience with my one-on-one Happiness coaching clients, both in person (here in Los Angeles) and over the phone. Hearing such great feedback about how they are growing and transforming as a result. This is an absolute joy! So if you know anyone who needs help finding their true happiness, please have them reach out to me using the form below.