A month ago, I wrote the article, "8 Comments that Make You a Horrible Person" for The Huffington Post, which they published on October 30th, and a few thousand people liked, and a hundred or so shared on Facebook and Twitter.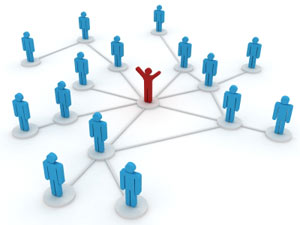 Flash forward to last week, when suddenly those numbers started to surge.  I did some searches, and found a link to the article on a Facebook page that has 1.7 million followers. 1.7 MILLION!  The administrator of this page appears to post something new every 30 minutes or so, and I know a bit about the ratio of followers to engaged followers, but still, it's likely that at least 20,000 people saw the link in their feeds.  167 clicked Like and 22 shared it.  That is an amazing result.  And one I could have never planned or predicted.
This is the joy and frustration of promoting one's own writing in a wired world — it's a crap shoot.  Sometimes you get 7s and sometimes you get snake eyes.   Sometimes, someone likes what you wrote, and that person has a boatload of friends or followers, and then, a lot more people like you.  And sometimes, you write something that you really love and are proud of and almost nobody reads it.  C'est la vie.
A lot of experiences in the past 6 months since publishing my book have taught me to be a lot more Zen — live in the moment, enjoy the rewards, dismiss the frustrations, and hope that somewhere out there, someone with 1.7 million friends will like my book, and tell them all about it.
Until then, I will just continue to plug away, creating content that I can stand behind, and hope that in my own small way, I'm making the world a better place.