VALERIE ALEXANDER


Keynotes, Workshops, Seminars
A great speaker can make your event.  Her talk can have ripple effects throughout your company, school or organization, and create positive change for years.
I have been a professional speaker at corporate functions, industry groups, colleges, churches and conferences for more than 15 years.
As your speaker, I help you reach your goals with a professional, thoughtful, engaging presentation, customized to meet the interests and needs of your audience.
MOST POPULAR TALKS – Keynotes, Workshops, Seminars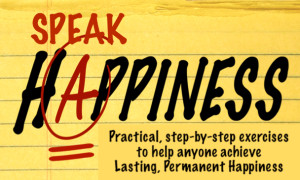 Speak Happiness!
A series of powerful workshops for boosting happiness and stopping unhappiness with easy, effective exercises that anyone can do to train their brain how to be happy, no matter the circumstances.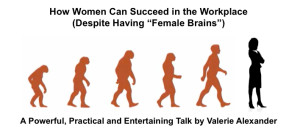 How Women Can Succeed (Despite Having "Female Brains") explores the evolution of the gendered brain and the relationship between that and the structure of male-dominated enterprises.  
Each industry-specific talk shows those areas where women's natural tendencies prevent us from succeeding, and provides clear, concise steps women must take to even the playing field. 
When you book Valerie Alexander as a speaker for your function, here's what you can expect:
A professional, targeted presentation focused on achieving the outcomes you want.
A fun, participatory event that keeps your audience engaged and expands their understanding of the topic.
Follow-up communication to make sure all of your expectations are met.
Quick replies to your outreach and prompt communication at all times.
Ready to get started?  Contact Valerie@SpeakHappiness.com to check availability.