I love this blog!  I love writing it and hearing from all of the readers, and I especially love the weekend posts (Happy Quote Saturday and Sunday).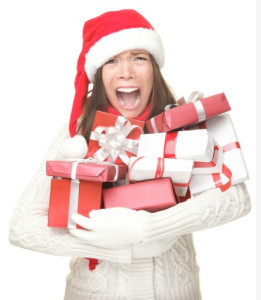 Unfortunately, it's such a busy time promoting the book, and so much of it is spent writing for other sources, that posting fresh content on SpeakHappiness.com is often the one item on the to-do list that doesn't get crossed off.  The good news is that book sales have been soaring (makes a great gift!), so some of the efforts have paid off.
But I promise, sharing happiness is still the mission, and so I want to at least share my latest two articles:
and the reason I have to recuse myself from Grinch-hood:
I hope you enjoy both and are having a great December!
Happy Holidays!