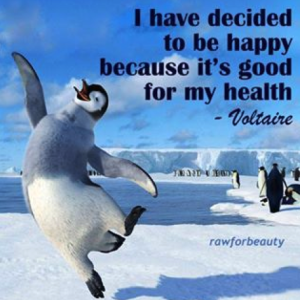 Be healthy.
Be happy.
And be happy so you can be healthy!
Have a happy, healthy year.
And watch this space on Tuesday for a fun, challenging Happiness exercise.
Special Thanks to Speak Happiness reader Alicia Butcher Ehrhardt for sending me this fantastic graphic!  That little penguin just radiates happy.