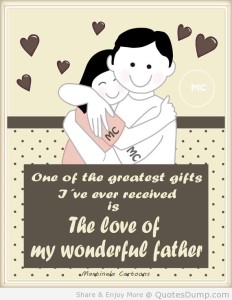 This is a very special Happy Quote Saturday, because it is dedicated to my dad, who turns 70 today.  Happy Birthday, Dad!
And for everyone else, call Mom or Dad today, if you are lucky enough to still have 'em.
Decide to make it a happy call, no matter what.  Think of one thing you want to tell them about and three things you want to ask them about before you call, and stay cheery start to finish.  That will be a great way to head into the holidays.