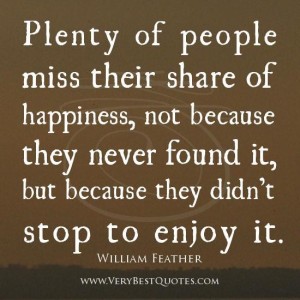 I could  not love this quote more.
It is SO TRUE!!
The second noun in the language of Happiness is satisfaction.  It's not enough to take action that will make you happy, you also have to recognize the effect of what you've done.
Take satisfaction from anything and everything you do to make yourself happy. You deserve it!