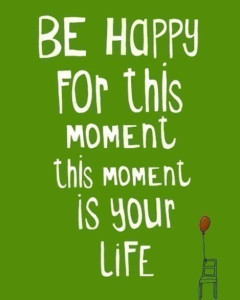 I hope this post finds you having a good moment.
I guess if you have the time, freedom and access to a Happiness blog, chances are pretty good it does.
And if you're not happy, reflect on all the ways you can be — right now.  In this moment.
This moment is your life.