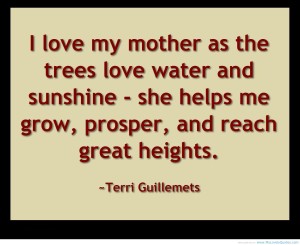 This is the absolute truest thing I could share. I love my mom and am so grateful to have her in my life.
And on this joyous day full of love, honor and respect, please take a moment to be a little sensitive to anyone who may have lost a mother this year, or mothers who lost a child, or those who try and try, but are unable to become mothers.  They need your special thoughts and prayers as well.
Spread happiness.  Happy Mother's Day!!