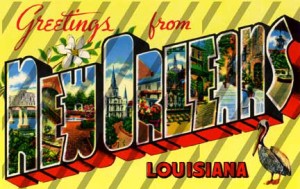 Today is my first full day of vacation with two of the greatest women on the planet, celebrating a 27 year best-friendship on a trip that is long overdue.
I was devastated by what Hurricane Katrina did to this city. So much so that I flew to Houston and volunteered at the Astrodome as soon as it happened.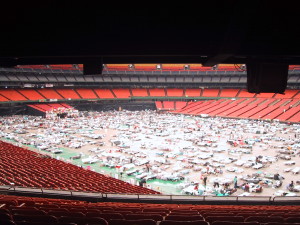 That was the experience of a lifetime. The people of both Houston and New Orleans are some of the finest in the world, and it was a privilege to work alongside them as some provided shelter and others struggled to rebuild their lives.
Now, I'm ready to drink in once again all that is The Big Easy.
Good friends, good food, good music and good spirits — this is what Happiness is made of.