Corporate Training
I work with a wide variety of corporations and organizations to train management and employees how to lower costs, increase productivity and maximize results by making happiness a priority in the workplace.
Workplace unhappiness causes increased levels of:
turnover
absenteeism
theft
workplace injury
poor service
liability
corporate espionage
All of these costs are reducible through a commitment to the well-being, engagement and satisfaction of the workforce and training management in the researched, proven techniques that can create workplace happiness. Happier employees are more innovative, more loyal, more judicious and give far greater customer service. Plus, it's just nicer to work in a happy workplace.
Services offered
Corporate Culture Assessments
Solution Sessions to facilitate management and staff working together to address pressing culture issues in the most effective, lasting ways
Leadership and staff training to reduce the high costs of toxic employees and "accidental managers"
Seminars and Workshops for employees at every level on how to create a happier workplace environment for themselves, their co-workers, clients, customers and all other stakeholders in the organization
Customized Workplace Happiness Platforms for continuing training and assessments in-house
Current and past clients include: YMCA of the Foothills, Trinity University, MHI (Materials Handling Institute), Cal Alumni Association, and clients in the manufacturing, retail and travel industries.
Feedback
"The entire event was motivating and empowering. Happiness is not just about the talk but most importantly about the walk. We must implement it in everything we say and DO."
"I loved everything about this training, as I have just become a new Supervisor. I did learn a lot on how I should handle my employees."
"It was so great to see how seriously employers need to take the happiness of their employees and the research that supports this; ways management can approach employees and tasks differently; and how I can apply several of these techniques to parenting."
"The presenter was very well prepared, informed, and engaging. She provided helpful tips that are easy to follow. I plan on sharing what I learned with my entire team."
"As a recent "accidental manager" I appreciate the suggestions of how to motivate employees to achieve their own happiness at work."
"I learned so much! Ways to change your expectations that will potentially change how others interact with you."
"I liked how practical the techniques were, and that there were hints even for things we can't really control but that we can still make better."
"I thought Valerie was an amazing speaker & I liked her idea to focus on the outcome that would maximize everyone's happiness. I do believe that unhappy workers are very expensive with missing work because of health, or stealing and even turnover of employees. I agree that it is important for staff to feel appreciated and have a sense of doing a good job as well as feelings of accomplishment. There does need to be more training for staff who oversee anyone. I also believe when people are happier they do a better job."
"Thank you! Happiness and feeling valued in a workplace is very important. This event made me feel as if [my employer] wanted to make sure I enjoy what I do."
"This should be mandatory for everyone in management. Actually, just for everyone. Everywhere."
Get started today, see results almost immediately
If your company, school or organization wants to start maximizing your results by taking the very simple step of making happiness a priority in your workplace, please reach out now.
Private coaching
Through my work as a speaker and author, I have had the remarkable opportunity to work one-on-one with clients, helping them find the happiness and success they seek. Coaching evolved naturally from the books and talks, as readers and others asked to work with me directly to improve their efforts at becoming happier and more successful in their daily lives.
Protocol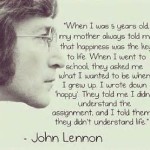 Before we start, I send you a very short questionnaire so that the initial session is not spent with me gathering facts, and we can get straight to your concerns.
Sessions consist of you sharing your personal challenges and the two of us working out a plan of action, including exercises and techniques for you to use daily to make the improvements you need.
I am not a licensed therapist, and this is not a substitute for professional counseling. I am a coach that provides objective advice and a set of action items to improve your daily happiness or your quest for success.
I recommend everyone read my books before we start, as that may be all that is needed.
If you want to go further from there, having read the books gives us a good baseline to start from.
Testimonials
"I came to Valerie in the midst of changing my decade-long career. Feeling outside of my comfort zone and looking for reassurance, Valerie provided me with many practical and hands-on techniques to help me adjust to this major life change. After speaking with Valerie a few times, I saw a noticeable change in my general happiness and attitude. My anxiety faded and I was able to reframe several elements of my life that I, up until then, had perceived as negative. 
After my first phone session, I told a friend that it felt as if I just had a year of therapy in only an hour! Valerie provided such simple techniques that were easy to implement, yet extremely effective. She deals with what's going on in the present and helped me to make my daily life happier without dwelling too much in the past or future. I highly recommend Valerie's talents to anyone looking to ease stress and get a boost of happiness in their life!"
— Kristin Hayman
Pennsylvania
Like many folks I have had sessions with a counselor before but I felt like they just weren't delivering.  I took a chance and reached out to Valerie to ask if she would be willing to have a phone session with me.  Luckily for me, she accepted!
I came out of our first 75-minute session with about 5 simple, immediately applicable techniques to deflect negativity and begin to retrain my brain.  I'm here to say they work!  After years of struggling with not appreciating all the good in my life, not being able to let go of some powerfully negative experiences, finally I was able to move in the direction of happiness!  I love Valerie's quote: "I'm not interested in why you're unhappy, I just want to show you how to be happy."
Trust me, it is worth your time to have a chat with Valerie!!!
— M.G.
North Carolina
Thank you so much for the Speak Happiness coaching. You have helped me to discover new ways of connecting with my 12-year old twins! Your insights on the tween years will lead me to greater understanding of how I can be a better and more supportive mom.  I can't wait to start putting into practice the ideas I've learned from you!
— Annette Motoyama
Los Altos, CA
Ready to Pursue Happiness and Success?
Reach out using the contact form above and let's get started!