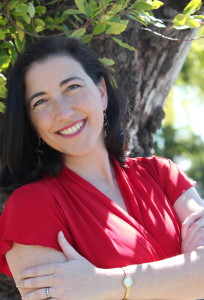 Valerie Alexander is an author, speaker, entrepreneur and corporate trainer.
She is the founder and CEO of Goalkeeper Media, the creator of the Happy Couples Bot — a personal communication robot to amplify happiness for couples.
Valerie's books include Happiness as a Second Language: a Guidebook to Achieving Lasting Permanent Happiness, an Amazon #1 Seller in the Happiness and Self-Help categories, Success as a Second Language: A Guidebook for Defining and Achieving Personal Success and How Women Can Succeed in the Workplace (Despite Having "Female Brains"), based on the popular talk she's given at companies, colleges and conferences across the country.
Valerie's keynotes, seminars and workshops have entertained, trained and inspired entrepreneurs, artists, lawyers, doctors, investment bankers, managers, students, homemakers and CEOs from coast to coast.
As a screenwriter, Valerie has worked with Joel Schumacher, Catherine Zeta Jones, Barry Sonnenfeld, Ice Cube and others. As a professional moderator, she has interviewed more than a hundred of Hollywood's top stars, writers, directors and artists, including Ben Affleck, Kevin Costner, Sean Penn, Michelle Williams, Kenneth Branagh, Chris Nolan, Annie Mumolo, Simon Kinberg, Tom Hooper, Luc Besson, Michelle Yeoh, Jason Reitman, Tom McCarthy, John Wells, Michael Moore, Brian Helgeland and Kurt Sutter.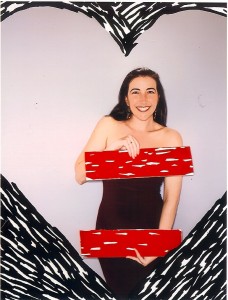 Valerie made her directing debut with the award-winning short film, Making the Cut, and as a committed equality activist, she is the creator, producer and director of "Say I Do," "Life Support," and "The Wedding Matters," three highly successful commercial campaigns in support of everyone's freedom to marry.
Prior to becoming a screenwriter, Valerie was a corporate securities lawyer, a venture capital consultant and an investment banker in the Silicon Valley, and the V.P. of Business Development for two new-media start-ups in Hawaii and Los Angeles, respectively.
Before entering the professional ranks, Valerie worked as: a horse wrangler; an algebra teacher; a runway model; a semi-professional soccer player; a tutor for the developmentally disabled; an amusement park supervisor; an SAT, GRE & LSAT prep teacher; and the world's worst waitress.
Valerie received her B.A. from Trinity University and her J.D. and M.S. degrees from the University of California, Berkeley.  In the spring of 2010, she was invited to Berkeley Law to teach the legal ethics seminar, Representation of Law in Film, and in May of 2016, she was the commencement speaker at Trinity University.
Valerie has been married to writer-producer, Rick Alexander, since 2006.  Valerie and Rick live in Los Angeles, CA, with their ill-mannered German Shepherd, Pepper.